TAKE ON THE LIONS DEN & RUN IN THE FOOTSTEPS OF LEGENDS
​
4 staDIUMS - 1 RACE - 1 CHANCE TO STEP UP
VENUE
START / FINISH
ELLIS PARK ARENA
FORMALLY KNOWN AS THE STANDARD BANK ARENA
PARKING
SECURE PARKING AT THE VENUE
​
START TIMES
07:30 - 09:35
CHOOSE YOUR RACE CATEGORY & BATCHES BELOW
ENTRY FEE
THE DASH TEAM
TEAMS OF 2 - 8
R285 pp
​
THE DASH SOLO
INDIVIDUAL ENTRY
R285 pp
​
Enter a group of 4 or more and receive a 10% discount when booking.
​
​
PRIZE MONEY
​
1ST MALE - R2500 (DASH)
1ST LADY - R2500 (DASH)
​
1ST TEAM - R2000
​
RUNNER UP PRIZES TO THE VALUE OF R3000 UP FOR GRABS
​
REGISTRATION
​
Registration and number collection will be on the day of the event unless you are otherwise notified by email.
​
Registration will be held at Standard Bank Arena from 06:30 for all categories.
Please be sure to arrive at least 45 minutes prior to your start time to collect your numbers.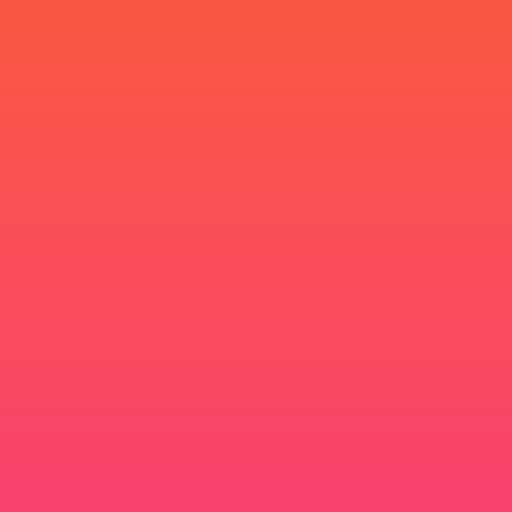 DATE & START TIMES
SATURDAY 3 AUGUST 2019
BATCHES ARE SEPARATED BY 15 MINUTE INTERVALS AND START FROM 07:20
​
​
CHOOSE YOUR CATEGORY
​
ENTRIES OPEN 3 JUNE 2019
​
PLEASE NOTE, THE 1ST 200 ENTRIES HAVE NOW BEEN CLAIMED. T-SHIRTS AND TRUCKER CAPS ARE NOW AVAILABLE AT 20% DISCOUNT.
THE STADIUM DASH RETURNS TO JOBURG AFTER A SOLD FIRST EVENT​
STEP IT UP & TAKE ON A COMPLETELY UNIQUE KIND OF RACE IN THE LIONS DEN
WHAT IS THE STADIUM DASH?
The Stadium Dash is South Africa's inner city obstacle race, which takes you on an adrenaline pumping obstacle packed course through Stadium's. This race offers 3 options to participants 1) The Dash is an obstacle course covering 6.5km in the precinct, 2) The Stadium Run, a 6.5km fun run through the stadium precinct and the actual stadiums, 3) The Junior, a thrilling 3.5km fun filled obstacle course for the kiddies. We don't just run you to or around them, we take you through, over and inside actual buildings, stadiums, arena's and just about anything we can think of.
For participants this is a speed tour offering you a glimpse of the stadiums where legends have played and made history over the years. This is a rare opportunity to actually get to know your city and your heritage, before returning later in the day or on another date to see the hidden gems at a slower pace than the race.
Each event features no less than 22 built obstacles designed for all levels of athletes, this excludes the urban landscape which we make full use of in this event. How hard is it? Well, we don't set out to hurt you, but as with anything in life it is relevant to the effort you put in.
THE ROUTES
​
The Dash route features no less than 26 obstacles over the 6.5km course which takes you through up and over Emirates Airline Park, the swimming pool, Joburg Athletics Stadium and much more. Please note this may vary by 10% due to variations in measurement techniques and the complexity of the route.
​
The Dash route takes athletes along the same course as the challenge, but it will cut out all the obstacles. So this is in fact a fun run through the stadiums and sporting precinct.
​
Full route details will be released 2 weeks ahead of the race.
For years we have tried and tested technology to get an accurate measurement of the route,
unfortunately given the areas out of reach of satellite and the elevation within buildings,
no pedometer or satellite has been up to the task and unfortunately
none of the team was willing to run with a length of rope to test.
WHAT FEATURES ON THE RUN ROUTE?
The run route is the brain child of 4 years of continual experimentation
and pushing the limits of our great city.
Athletes taking part in 2018 will enjoy the following as part of the route:-
Standard Bank Arena - START / FINISH Venue

Emirates Airline Park

Johannesburg Athletics Stadium

Ellis Park Swimming Pool

Johannesburg College

Lookout for the announcement of an exciting feature being added to the event in 2018.
​
LIMITED ENTRIES
We do our absolute best to avoid annoying bottle necks, in the interest of this this category of the race is limited.
EVENT APPAREL
What is a cool race without the shirt? We have got you covered, the first 200 athletes will receive the moisture management t-shirt / vest (mens t-shirt for the ladies) of their choice from our range when entering the event. Please make your selection when you register - kindly note that once ordered we cannot change sizes.
​
Mens and ladies specific dry fit t-shirts, athletic cut with branding specific to the event you enter.
Please note, these t-shirts are athletic slim fit t-shirt.
​
OBSTACLES ON ROUTE:-
​
The full obstacles plan will be released shortly.
Please note, our obstacles are designed to be fun and not overly challenging in the interest of all athletes.
SOME OF THE CHALLENGES OR FEATURES ON ROUTE
TAKE A LOOK AT SOME OF THE ACTION ON ROUTE - WE HAVE 29 OBSTACLES DESIGNED TO BE FUN ALONG THE WAY. YOU DO NOT NEED TO BE THE WOLRDS FITTEST OR FASTEST HUMAN, YOU JUST NEED A KEEN SENSE OF ADVENTURE
HERE IS WHAT YOU NEED TO KNOW
​
On behalf of us and our fantastic partners we look forward to seeing you out there on the 3rd of August, please take a moment to read through this mail to better familiarize yourself with how it is all going to work.
​
1. Registration and number collection
2. Start times and batch times
3. What is happening at the start / finish?
4. What to wear?
5. Where to park?
6. Substitutions, cancellations and refunds
7. Route and obstacles
8. Cut off times
9. Spectators
10. Event photography
11. Prizes
​
1. Registration and number collection
​
Number collection will happen at registration on the 3rd of August at Ellis Park Arena. If you have ordered a t-shirt it will be available for your collection there. Please do not print your proof of registration, save the tree's we have all of your details. You can collect your friend or partners numbers for them at registration. To mitigate queues at registration please only arrive about 45 minutes before your start time to allow you enough time to get to registration.
​
2. Start times and batches
​
If you have lost your start time, we can give it to you at registration otherwise you can check your confirmation email or log back into your entry using the ID number and password of the person who entered you. There is no batch swapping permitted for the race and you need to keep to your selected batch to avoid cancellation.
​
3. What is happening at the Start / Finish?
​
For spectators or athletes before or after their race we do have food and beverages available. We will also have a secure bag drop for you on site, the fee for this service is R20 a bag.
​
4. What to wear?
​
You will be getting wet, please do not wear any electronic devices or in ear music devices, we need you to be fully aware of your surroundings as this is an urban environment. Wear something you are comfortable getting slightly dirty. We do have a bag drop available . Facility, there is a small fee of R20 for their secure services. What if you cannot swim? If you cannot swim, please skip the challenge, we do have lifeguards at the pool regardless.
​
5. Where to park?
​
There is NO parking at the Arena, please make use of the parking off South Park Lane. This is a multi story parking lot next to Ellis Park. It is secure and guarded. You will be able to walk to the start from there.
​
6. Substitutions, Cancellations and refund policy
​
Substitutions have closed for the event. Here is why? Legally, we cannot replace an athlete without them agreeing to terms and conditions. This creates a serious delay at registration for all athletes if you try this. We often have athletes ask about just having somebody else run in their place. We cannot allow that as we do not have consent to take care of them in case of an emergency and further more they will not be protected by any liability we have.
​
Cancellations can be applied up to 14 days ahead of the race, there after we are unable to cancel and refund athletes. Refund policy, before 30 days = 85% refund, within 30 days before the event = 50% refund and from 14 days prior to the event 0% refund.
​
​​​7. Cut off times
​​
We need to remind you that this is a race, not a leisurely walk through the stadiums.
8. Spectators
​
There are 2 main vantage points for spectators. 1. From Ellis Park Swimming Pool and the other inside Ellis Park Arena.
​
9. Event Photography

All race images will be made available from the 8th of August. We will email you with a link.
​
10. Prizes
​
To qualify for prize money or other at the race you need to be entered into the Elite Batch as this is a non seeded event. You will also need to be present at the prize giving on the day or you will forfeit your entire prize. Why do we do this? Because we want you to be seen by the other athletes who aspire to be just as tough as you, it is as simple as that. "No show no dough". Prize giving generally happens within 2 hours of the elite batch start time. Stick around, get to know other athletes and then enjoy the prize giving.
The Jump City Team